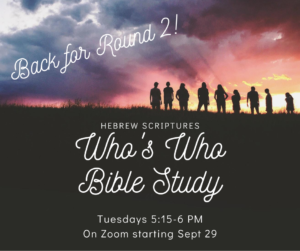 Join Hannah for a weekly bible study taking a look at the most outrageous characters in the Hebrew Scriptures. Learn about who they were, where they came from and what you have in common.
All weeks are stand alone discussions.
or call +1 301 715 8592
Meeting ID: 942 7061 5964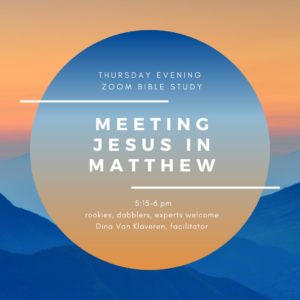 Likely written in Antioch, Matthew's Gospel makes the case that Jesus is the Messiah awaited by the Hebrew people. Let's read it as the people of Glenwood, seeking to meet Jesus as the Messiah for whom we long still today. Led by Dina.