Children's Chapel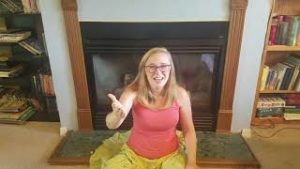 Every week, Hannah Graham, Director of Christian Formation, invites families to worship together in Children's Chapel.  This weekly video explores the Gospel story of the week, a short sermon, a creed, prayers and an activity.  All Chapel videos are posted on the St. Andrew's YouTube channel.
Daily Devotions and Bible Study
Weekdays from 8:30 AM – 8:55 AM, adults gather on Zoom
See the events sections of our Facebook Page for Zoom details.
We also offer  EFM (Education for Ministry).  EfM is a 9 month curriculum for adults who want to learn about the Bible, Church History, and Theology. It is college level reading and discussion, and practical skill building around Christian identity and spiritual growth, while reflecting on the ways God is at work in the world around us.  Find out more about EFM here.  The 2020 – 2021 EFM class is closed.  Please contact the office if you are interested in the 2021-2022 year.