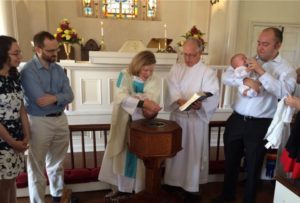 Whether you are at the beginning of your spiritual journey, somewhere in the middle, or returning to your journey after time away— all are welcome at St. Andrew's.
St. Andrew's has two different buildings in Glenwood, MD on Rt. 97: the historic Union Chapel and the newer Parish House. Each building is home to worship services and has its own parking area. People come from Glenwood, Lisbon, Glenelg, West Friendship, Cooksville, Woodbine and beyond.  Find directions here.
You can learn a lot about what the community values by perusing this website and our Facebook page.  When you come to worship, let the person handing out bulletins (the usher or greeter) know that you are visiting. We are glad to welcome you to worship, and we expect visitors!
WHAT TO EXPECT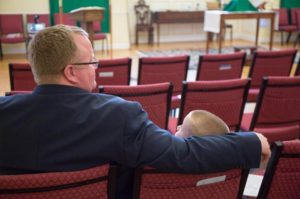 Worship at St. Andrew's is spiritual, uplifting and welcoming, whether you choose to worship in Union Chapel or the Parish House. For those raised in the Episcopal Church, you may already be familiar with the 1979 Book of Common Prayer Rite II services. For those coming from other traditions (or no religious tradition), it may be helpful to know that services feature weekly readings from the Bible, proclamation of the Gospel, a sermon and Holy Eucharist (Holy Communion). The service bulletin has all the responses and information needed to participate in a worship service. The Holy Eucharist is open to all who desire to participate, including children. If you choose not to receive bread and wine at Holy Eucharist, you may come forward with your arms crossed over your chest to indicate that you prefer a verbal blessing.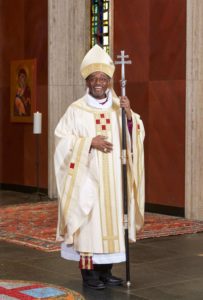 A message from the Presiding Bishop of the Episcopal Church, The Most Reverend Michael Curry 
1979 Book of Common Prayer
Revised Common Lectionary
Past Sermons
WORSHIP TIMES
School Year Worship Schedule | Sunday after Labor Day – Sunday before Memorial Day
Sunday
8:00 am in Union Chapel
9:00 am in the Parish House | With Choir and piano (Worship Band once a month)
11:15 am in Union Chapel | With Organ
5:00 pm in the Parish House on the Second Saturday of the month
Summer Worship Schedule | Memorial Day weekend- Labor Day weekend
Sunday
8:00 am in Union Chapel
10:00 am in the Parish House
CHILDCARE
Children of all ages are invited to participate in worship. There is a place in the back of both Union Chapel and the Parish Hall dedicated to our youngest members. A space dedicated to preschoolers and younger who may need a break from worship is located in the first Sunday School classroom.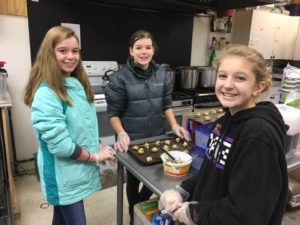 AFTER WORSHIP
After 9:00 am worship, all are invited to enjoy a short time of coffee and refreshments before education offerings begin at 10:15 am.